Dhaval Nanavati joins board of Ascenso Tires North America
Ascenso Tires North America (ATNA) has seen significant growth in the off-road tire business with the Ascenso brand since the acquisition by Mahansaria Tyres Private Limited (MTPL) in mid-June 2021. Over the past 2 years, the ATNA team has significantly strengthened its sales team and added another warehouse in Georgia. As ATNA enters its 3rd year under the new ownership, it will also benefit from the added knowledge and experience of Dhaval Nanavati, Deputy CEO of parent company Mahansaria Tyres Private Limited (MTPL). Mr. Nanavati joins the Board of Ascenso Tires North America effective July 25, 2023.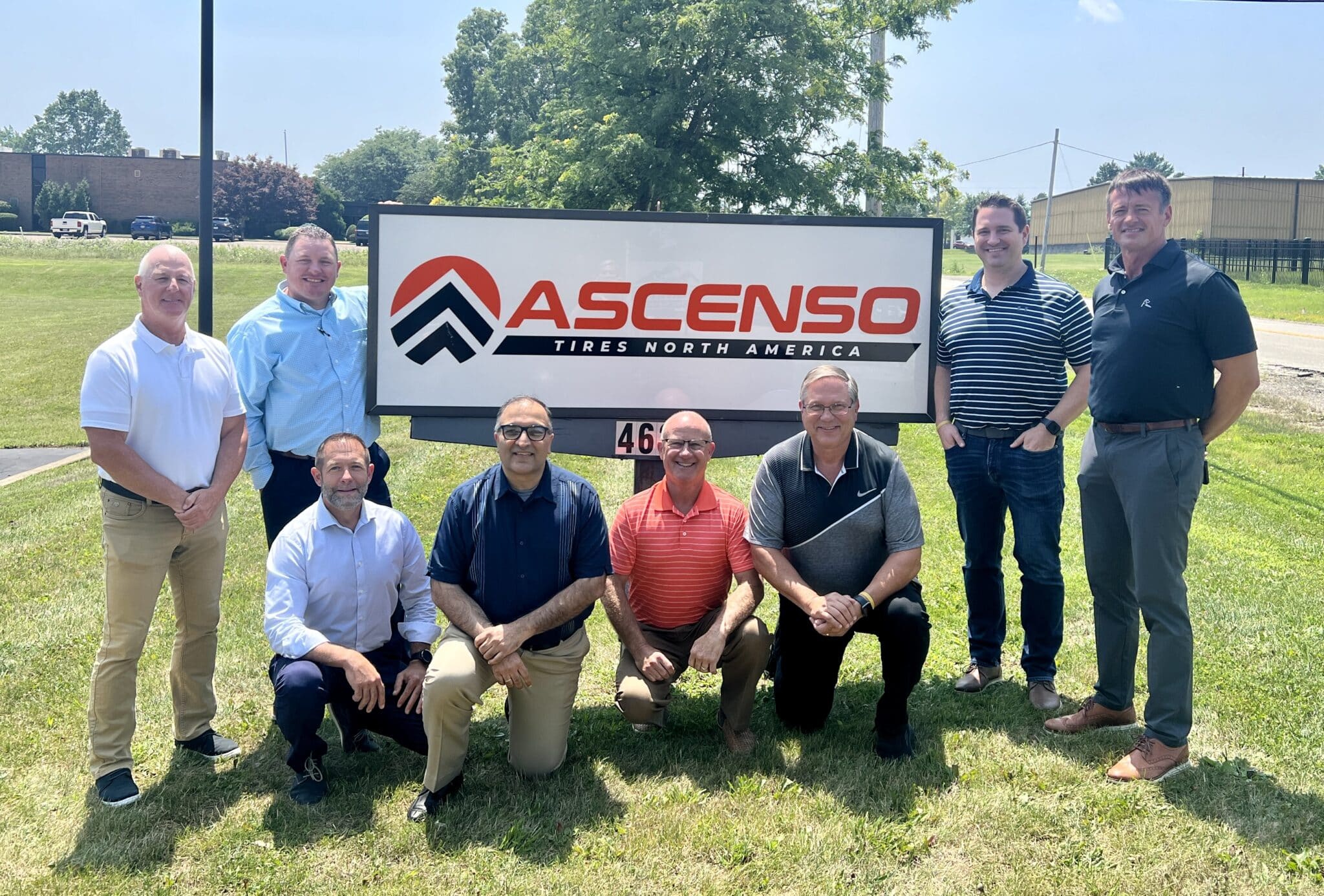 Dhaval is a veteran of the North American and international off-highway tire market, with experience from his most recent position in leading a major tire company in the Agriculture and Construction tire markets.
"Dhaval's leadership qualities and associations within the tire industry will have a positive impact on the growth of the Ascenso brand. Together, with the experience of the ATNA team, this will further accelerate the growth of Ascenso in the North American market," says Marty Bezbatchenko, President of ATNA.
MTPL and Ascenso have committed to a significant capital expenditure program that will double its capacity by mid-year 2025 and further expand its product range to cover emerging requirements. Recently, Ascenso added Forestry and Port tires to their line-up along with introducing tires that are built using the latest VF (Very High Flexion) technology.
About Ascenso Tires North America:
Ascenso Tires North America is the exclusive importer of Ascenso's innovative product range of tires to North America with availability to the following key global segments:  Agriculture, Industrial & Construction, Earth Mover, Material Handling, and Forestry. Ascenso Tires North America also distributes Westlake commercial truck, bus, and trailer tires as well as Sunrise steel truck, aluminum truck, and trailer wheels along with their own brand "TIBER."
About Mahansaria Tyres Private Limited (MTPL):
Mahansaria Tyres Private Limited is a leading Indian manufacturer of Agriculture, construction, and off-road tires under the brand ASCENSO. It is the third such venture by the renowned Mahansaria Family. In their journey of more than three decades, they have built two leading off-highway tire brands with global footprints.